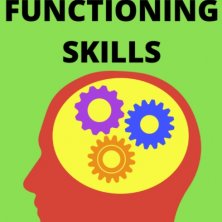 It is often assumed that gifted children will have organisation and planning skills on par with their intellectual capacities. This is often not the case. If you are the parent or teacher of a gifted student, come and listen to Michele Juratowitch as she outlines Executive Functions and what we can do to support our gifted children to develop skills and strategies to launch a successful future.
Event address
Kenmore Library, 9 Brookfield Rd (enter via lift)
Meeting Rooms 1 and 2
Kenmore QLD 4069
Australia
There is much that is still to be understood about the brain, which is extremely complex. Organising daily tasks and achieving at one's best is dependent upon the effective operation of various Executive Functions; however, delayed development in this area of the brain can lead to neurological dysfunction, frustration for the child and everyone else. Emerging information about Executive Functions indicates that it is critical for parents and teachers of gifted children to understand the vital role of the brain's control systems so support can be provided to initially compensate, then assist a child's development and ultimately optimise the individual's performance. 
Cost per Financial member
Nil
Cost per Non-financial member
Nil
Payment summary
This is a free event
For more information about this event please email west [at] qagtc.org.au
Bookings
Bookings are now closed (as of 09/06/2021 - 16:32)