The Queensland Association for Gifted & Talented Children Inc.
The Queensland Association for Gifted & Talented Children Inc.
We are an open association of people who share a common interest in gifted and talented children.
Family Membership - parents of gifted or talented children
Individual Membership - people in education and allied fields
Institutional Membership - educational institutions - schools, colleges, inservice providers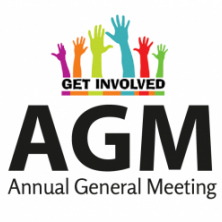 The Association strives to offer support to parents and educators in the education of gifted children.
The QAGTC Annual General Meeting of the Association will be held on Saturday 10th September 2022 NOW ONLY VIA ZOOM.
All registered attendees will be sent a link to the Zoom meeting.
Registration is required and the zoom link will be provided 2 hrs prior to the meeting.

A new initiative to be piloted in 2022 by the QAGTC is the offering of a monthly online meeting for parents and carers of gifted children and adolescents. The purpose of this group is to provide a support network for parents and carers throughout Queensland, where attendees can discuss common issues or concerns related to nurturing gifted children and adolescents.  While a theme for each meeting will provide a focus for discussion, attendees can also raise issues for discussion.  Due to the confidential nature of issues that may be discussed, the sessions will not be recorded.