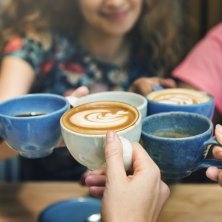 The Brisbane West Branch of the QAGTC welcomes you to attend our upcoming event highlighting giftedness in early childhood (8 years and under). 
Event address
9 Brookfield Road
Kenmore
Kenmore QLD 4069
Australia
A range of experienced teachers and researchers in the field will provide an overview of how gifted children present in educational settings, the types of differentiation that can be provided and what parents can do to support young gifted children. 
Topic:

Giftedness in early childhood

Target Age:

Parents and educators of children 8 years and under

Panel members:

Carmel Ellis, Frances Hoyte, Melissa Dornhart and Gail Young

When:

7:00pm – 9.00 pm

Monday, 8th August, 2022

Where:

Kenmore Library

Kenmore Village Shopping Centre
Parents, teachers and/or carers are welcome! Plenty of undercover parking is available near the lift (for after-hour access) to the library.
Cost per Financial member
Nil
Cost per Non-financial member
Nil
For more information about this event please email west [at] qagtc.org.au
Bookings
Bookings are now closed (as of 08/08/2022 - 17:14)