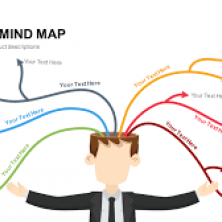 The Mind Mapping technique has been used by millions of people globally to easily capture, organise and recall information on the basis of association.
Event address
Robertson State School - Music Room
Estoril Street
Robertson QLD 4107
Australia
This very popular event is for prep to year 6 students. 
Mind Mapping works as a thinking tool to help students to absorb information easily through visual impact on connecting and grouping together different ideas and related things.  It is a great study skill to have. The more it is used the more beneficial it will be, and will be a great asset during exam time and study periods.
We are also asking for an expression of interest to run this event for secondary school students.
Parents will also have an opportunity to participate in the fun and exciting workshop.
We would also appreciate any parents willing to help out with the groups on the day.
Tea and Coffee will be provided for parents during the workshop.
All children must have a parent or carer stay onsite for the duration of the workshop.
The event will be run by Lewis Luong and Tammy Blythe, both parents of gifted kids.
Lewis Luong is a parent at Robertson State School.  Throughout his year of working in the corporate world, Lewis has applied mind-mapping concept as an effective communication tool to enrich brainstorming sessions, improve project planning exercise, facilitate training events and enrich collaboration in team discussions etc..  He will share his knowledge and experience with young students keen to develop high order and critical thinking processes to their learning and everyday life etc etc.   Lewis holds CPA qualification and has an Executive MBA degree.
Tammy Blythe is  a home schooling mother with a seven year old gifted son and a five year old gifted daughter.  Tammy knows what challenges gifted children and when they are challenged in their learning they are great to be around.  "Not only are there challenges being the parent of a gifted child, there are challenges to being a gifted child".  
Cost per Financial member
$10
Cost per Non-financial member
$15
Payment summary
Payments must be received within 48 hours of booking confirmation. Payment via E.F.T. is preferred - see details on booking confirmation email.

If you have any questions, please email south@qagtc.org.au

For more information about this event please email south [at] qagtc.org.au
Bookings
Bookings are now closed (as of 23/07/2018 - 17:00)