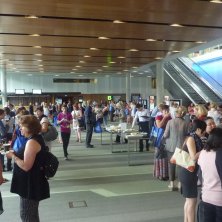 The Queensland Association for Gifted and Talented Children
28th State Conference
Friday 12th March and Saturday 13th March 2021
Venue: Brisbane Convention and Exhibition Centre
Registration required by 5th March 2021

Special consideration for teachers in remote areas to be able to registration for Friday 12th March for attendance via Zoom can be arranged by contacting the office@qagtc.org.au. Attendees qualify for remote registration if school is located beyond 350km from Brisbane.

For remote attendance it is suggested that a minimum of 3-4 teachers register from a school to be able to be able to collaborate in workshop activities as required by the presenter. We doubt it would work for 1 person but even 2 people could collaborate for activities.