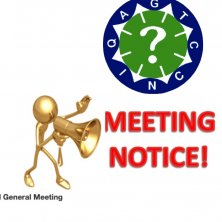 Somehow it is the end of another year! Please join us for our annual dinner to share the highs and lows of 2023, and just enjoy the company of other parents with gifted/GLD students.
Event address
Its Mirchi Healthy Indian
284 Given Terrace
Paddington QLD 4064
Australia
This is a casual event for parents. The restaurant (It's Mirchi Healthy Indian) caters for a wide range of dietary requirements.
Cost per Financial member
Pay at restaurant
Cost per Non-financial member
As per order at restaurant
For more information about this event please email west [at] qagtc.org.au
Bookings
Bookings are now closed (as of 13/11/2023 - 15:18)