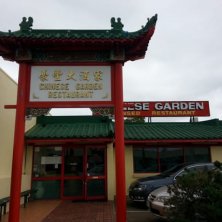 Social evening for everyone, kids welcome.
Event address
Chinese Garden Restaurant
1945 Logan Rd
Upper Mount Gravatt QLD 4122
Australia
An evening out for everyone. Kids welcome.
Chinese Garden Restaurant on Logan Road, a favourite of the locals.
Check out the reviews on tripadvisor and facebook.
All welcome. Either fixed menu or sharing. Booking is made under Margaret's name.
7pm Friday, 29 Nov 2019 Chinese Garden Restaurant.
Book on this website and call Sam (0401756789) if you have any questions. Please get in touch to let us know how many adults and how many kids are in your booking.
Cost per Financial member
cost share
Cost per Non-financial member
cost share
Payment summary
cost share
For more information about this event please email south [at] qagtc.org.au
Bookings
Bookings are now closed (as of 29/11/2019 - 19:00)