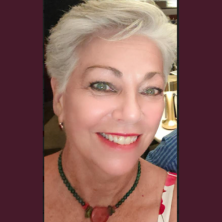 Please join us for a seminar for Parents/Educators featuring Guest Speaker Susan Prior.
Coffee and Tea will be provided.
Date: 2nd Aug 2023 (Wed)
Time: 6.00-7.30pm
Venue: Robertson State School Music Room
Maximum places: 30

Event address
Robertson State School
688 Musgrave Road
Robertson QLD 4109
Australia
Please join us for a seminar for Parents/Educators featuring Guest Speaker Susan Prior.
Coffee and Tea will be provided.
Date: 2nd Aug 2023 (Wed)
Time: 6.00-7.30pm
Venue: Robertson State School Music Room
Maximum places: 30
Overview of Seminar:
"Bloom where you're planted"
One deceptively simple, time efficient and effective method of addressing the social-emotional and learning needs simultaneously for students who are gifted is through the use of levelled questioning such as Bloom's.
Parents can also use this approach to stretch their gifted children's thinking and focus on the disposition of curiosity and the process of finding out. Similarly, the Australian curriculum explains that in its 3-dimensional approach to learning, the general capability of critical and creative thinking includes the elements of inquiring, generating ideas, reflecting, and analysing, based on the work of Bloom and others.
So, by combining Bloom's and critical and creative thinking we are addressing the affective and cognitive domains of diverse children who are gifted. Teachers are expected to teach diverse children with their varying abilities all at the same time, which is often described as inclusive education, so how can we support learners who are gifted to bloom where they are planted?
In this session an overview of Bloom's will be presented with links to the critical and creative thinking focus of ACARA 9.0 with some practical strategies to implement and handouts to take home. 
About Sue
Sue is an international, independent inclusive education consultant offering support services to schools, systems and parents. During 30+ years in education she has worked as a teacher in schools across three countries, three states of Australia and as a system gifted education consultant in Brisbane.
With a Master of Education degree in gifted education and leadership and a Bachelor of Education degree in Special Needs, Sue is a published academic author, qualified and registered teacher, and trained Social and Emotional Needs of the Gifted (SENG) model parent group facilitator. 
Sue was an Executive member of the World Council of Gifted and Talented Children (WCGTC) for 5 years, has presented at conferences internationally, and now lives and blooms in Brisbane where she was a Keynote speaker at the recent QAGTC conference.
Cost per Financial member
7.00
Cost per Non-financial member
10.00
Payment summary
Payment must be received within 48 hours of booking confirmation. Details will be provided in booking confirmation email.
Payment via bank transfer is preferred.
For inquiries about the event, please email south@qagtc.org.au.

For more information about this event please email south [at] qagtc.org.au
Bookings
Bookings are now closed (as of 01/08/2023 - 17:00)