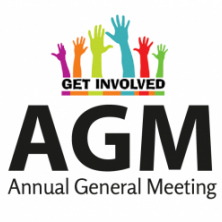 The QAGTC Gold Coast branch will be holding their Annual General Meeting (AGM), followed by Parent/Teacher Support Group meeting.
Event address
Keebra Park High School Resource Centre
Anne Street
Southport QLD 4215
Australia
Registration at 1:45.
As a committee of volunteers, it is hoped that as many QAGTC members as possible are able to attend this AGM.
If you are unable to attend, it is important that members fill out a proxy form and return it to us, so that a quorum can be established and the meeting can go ahead.   You may appoint any member of the QAGTC or the chairperson of the meeting as your proxy.    All committee positions will be declared vacant at this meeting.
Completed proxies and/or nomination forms can be either emailed or posted to the Gold Coast Branch addresses on the bottom of the form.      AGM Agenda.
The AGM will be very brief and will be immediately  followed by the Parent Support Group meeting.   
Light refreshments will be served.
NO CHILDREN TO ATTEND ADULT SESSION - Supervised session of Children's Board Games will be available.
Cost per Financial member
free
Cost per Non-financial member
free
For more information about this event please email office [at] qagtc.org.au
Bookings
Bookings are now closed (as of 01/11/2019 - 13:00)