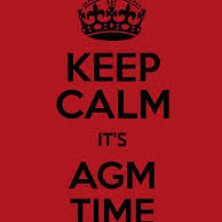 Please join us for our Annual General Meeting on the 9th of October.
This is a great opportunity to have your voice into the activities of the branch and to find out what is planned for the future. We welcome any financial members to nominate for the committee as this is by far the best way to expand your knowledge of gifted provisioning and supporting your own gifted child.
Event address
9 Brookfield Road
Kenmore
Kenmore QLD 4069
Australia
We would love to welcome new members to our committee - if you would like to be a part of our friendly and supportive team, please come along. Our AGM will be followed by a parent event on talent development models.
Cost per Financial member
Nil
Cost per Non-financial member
Nil
For more information about this event please email west [at] qagtc.org.au