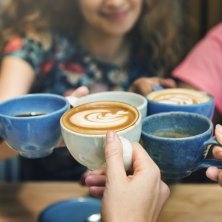 Come Along to our West Branch AGM and join a team of friendly, motivated, and passionate parents and teachers who are committed to supporting gifted children and families in our area.
Event address
Kenmore State Library
9 Brookfield Rd,
Kenmore Hills QLD QLD 4069
Australia
 All current financial members of QAGTC are encouraged to come and vote for our committee positions or perhaps join the committee yourself!  Have a cup of tea, a chat, and get to know the team at West Branch.  We will also be selling our highly sought after $10.00 QAGTC mugs featuring a cartoon created for QAGTC West by Tony Lopez, the creator of Insanity Streak.  There will be a parent information night with a screening of the movie "2e2" following the AGM.  See you there!
Cost per Financial member
Gold coin donations for tea and coffee
Cost per Non-financial member
Gold coin donations for tea and coffee
For more information about this event please email west [at] qagtc.org.au
Bookings
Bookings are now closed (as of 15/10/2018 - 16:00)