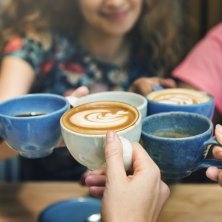 Branch meeting & Parent Discussion

Queensland Association of Gifted and Talented Children (QAGTC), South Branch meet each month at Robertson State School, Boardroom. This is a support group which caters for parents of gifted children. The group plans activities and presentation which respond to the needs of both parents and children.
Event address
Robertson State School - Boardroom
Estoril Street
Robertson QLD 4109
Australia
The first meeting of the year Wed 20 February 7.00 pm, Boardroom Activities Centre
Parents are invited to join the group.  A problem shared (in child raising of gifted children) can often be a problem solved.  Come and join us to network and help plan the activities for the year at the first meeting.
Everyone is welcome.  Tea and coffee will be provided.
Cost per Financial member
This is a free event.
Cost per Non-financial member
This is a free event.
Payment summary
This is a free event
For more information about this event please email south [at] qagtc.org.au
Bookings
Bookings are now closed (as of 20/02/2019 - 19:00)