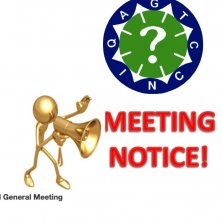 Event: Branch Meeting
Date: Wed 17th May 2023
Venue: Robertson State School Boardroom (entry via Estoril Street)
Time: 4.00-5.00pm

Event address
Robertson State School, 688 Musgrave Road
Robertson QLD 4109
Australia
QAGTC extends a warm invitation to all members to our upcoming Branch meeting on Wed May 17th, 4.00-5.00pm. Please join us as we discuss important matters that concern our community.
The agenda for the meeting is outlined below:
a) Brainstorming and open discussion on topics of interest to our community
b) Shortlisting potential speakers for our upcoming events, including the one scheduled for August 2nd, 2023, and beyond.
c) General business and parent sharing
If possible, please bring your own mug for the coffee and tea that will be provided.
Please note that there will not be any concurrent activities available for children during the meeting. If you plan to bring your children, we kindly request that you make arrangements for their own engaging activities to keep them occupied.
For all queries about the event, please email south [at] qagtc [dot] org [dot] au
Cost per Financial member
0
Cost per Non-financial member
0
Payment summary
No payment is required for this event.
For more information about this event please email south [at] qagtc.org.au
Bookings
Bookings are now closed (as of 16/05/2023 - 17:00)