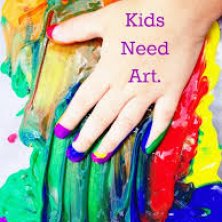 Come and learn how to create a self portrait out of words, make new friends in a relaxing environment, and take some time to reflect on your place in the world. This event is being run as a Gifted Awareness Week activity under this year's theme of Wellbeing.



Event address
Springfield Lakes State School
63 Springfield Lakes Blvd,
Springfield Lakes QLD 4300
Australia
Many gifted children must deal with the feelings of wearing masks instead of being true to themselves, being different to those around them, and deciding where they fit into a world that does not always understand gifted children.  These topics will be touched on in a general sense, allowing the children a safe space to share their own views.
Self-portraits have been used as a form of self-reflection and expression in art for hundreds of years.  Writing can offer the same opportunity to express our thoughts and ideas about who we are and how we fit in the world.  Combining these two can allow for creative expression and self-awareness for gifted children as they choose who they want to be.
Children will also be invited to share their reflections of their portraits if they choose to.
Springfield Lakes State School
Special instructions: meet outside of the school office
Cost per Financial member
$5.00
Cost per Non-financial member
$7.00
Payment summary
Cost is $5 for members and $7 for non- members. Bank account details are sent with the booking confirmation email. Please forward EFT payment after booking confirmation email.
For more information about this event please email west [at] qagtc.org.au