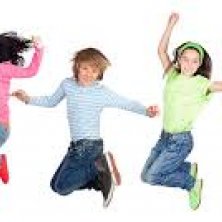 Come along Friday after school and join us for an all-ages afternoon of strategy games. Meet some like-minded peers, parent informal chat, and a final brain teaser before the end of the year.
Event address
Mount Ommaney Library Meeting Room
171 Dandenong Rd, Mount Ommaney
Mount Ommaney QLD 4074
Australia
Join West Branch as we plan our final children's event for this year. Bring a favourite strategy game and an open mind.  We will have a few games of our own to share.   Tea and coffee will be provided as well.  Make some new friends or bring along a friend of your own.  See you there!
Cost per Financial member
No fees or gold coin donations
Cost per Non-financial member
No fees or gold coin donations
For more information about this event please email west [at] qagtc.org.au
Bookings
Bookings are now closed (as of 24/10/2018 - 17:00)